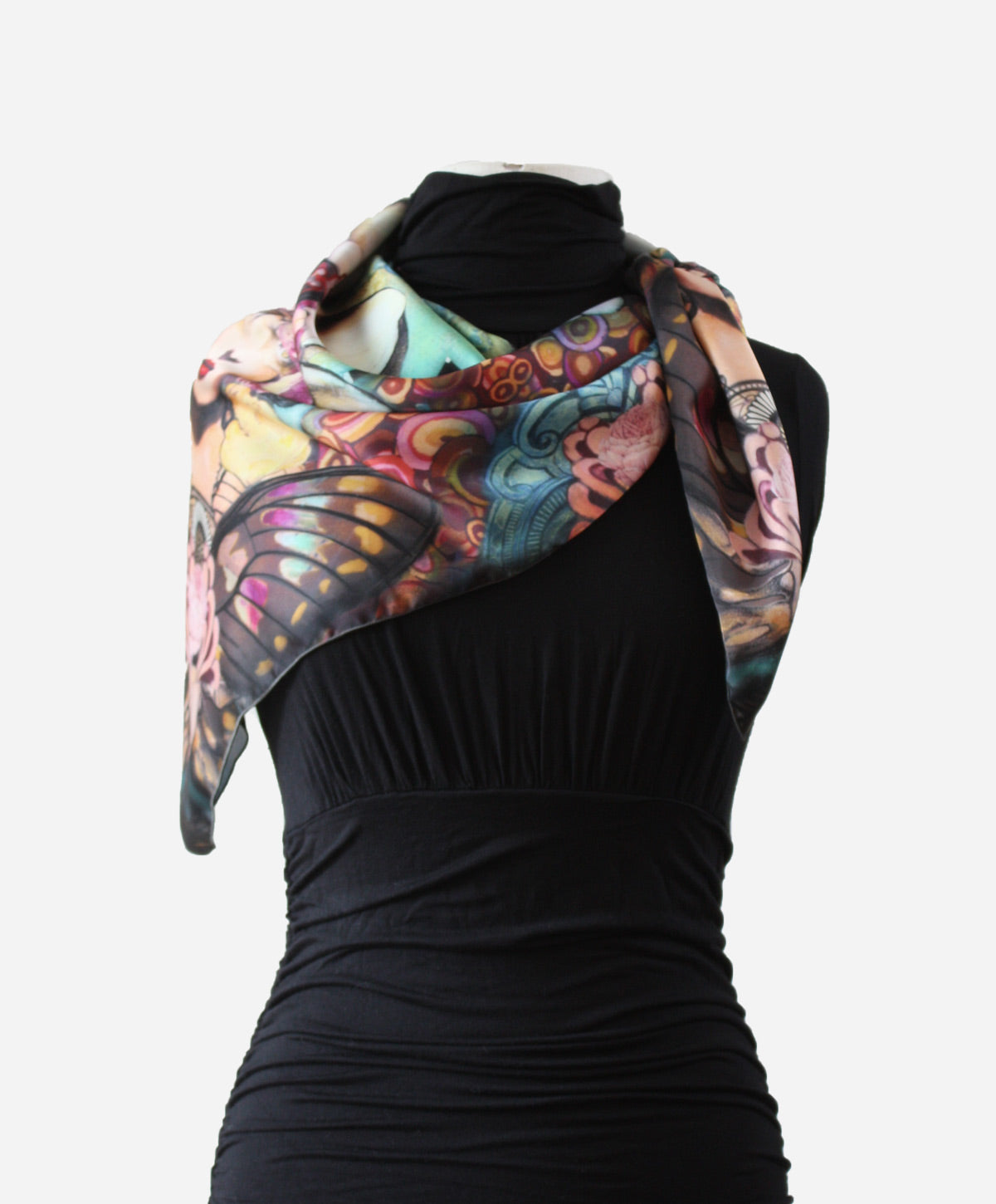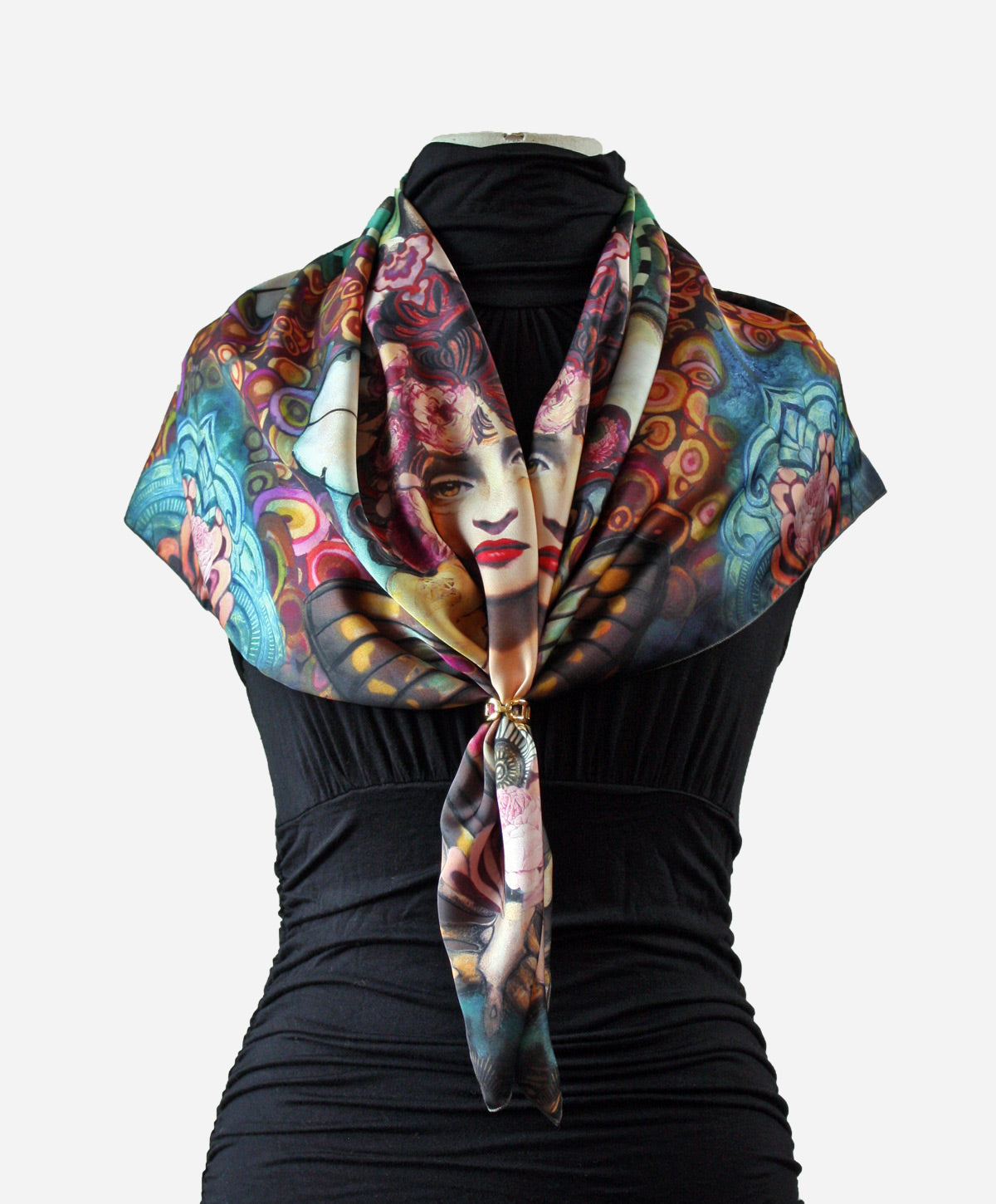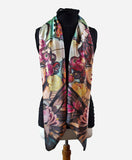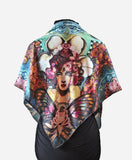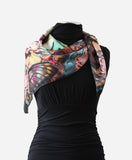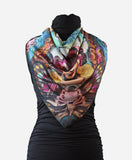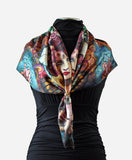 Nouveau Four Square
Unique one-of-a-kind, this scarf features a wearable version of one of my large collages called "Death of Innocence". The piece has strong Art Nouveau influences and vibrant colours that will add instant glamour to any outfit.
You can choose between two sizes so this scarf is versatile enough to be worn in a vast multitude of ways. The largest 50" scarf is the perfect option to wear as a sarong, wrap or as a dramatic statement piece. The 36" is the most popular for its overall versatility and can be tied dozens of different ways  as well as making a fantastic halter top or belt.
Features:
Now available in 100% Pure 8mm SILK HABOTAI. Due to the nature of the natural fabric, the fabric will have a lovely silky sheen and colour will be slightly less intense. The print be 95% visible on the back side.


Satin Charmeuse mimics the luxurious drape and and satiny finish of a silk satin scarf. Print is about 50% visible on back side. 100% Polyester.


Lightweight and semi-sheer Poly chiffon woven fabric has a low lustre, the print is about 80% visible on the back side. 100% Polyester.


Printed and sewn by hand in Canada.


Vivid print will not fade with wear or washing.


Hand wash in cold water, gentle detergent and hang to dry, can be ironed on the synthetic setting if needed.
This item is custom-made for you at the time of order. Please allow 3-4 weeks for delivery.