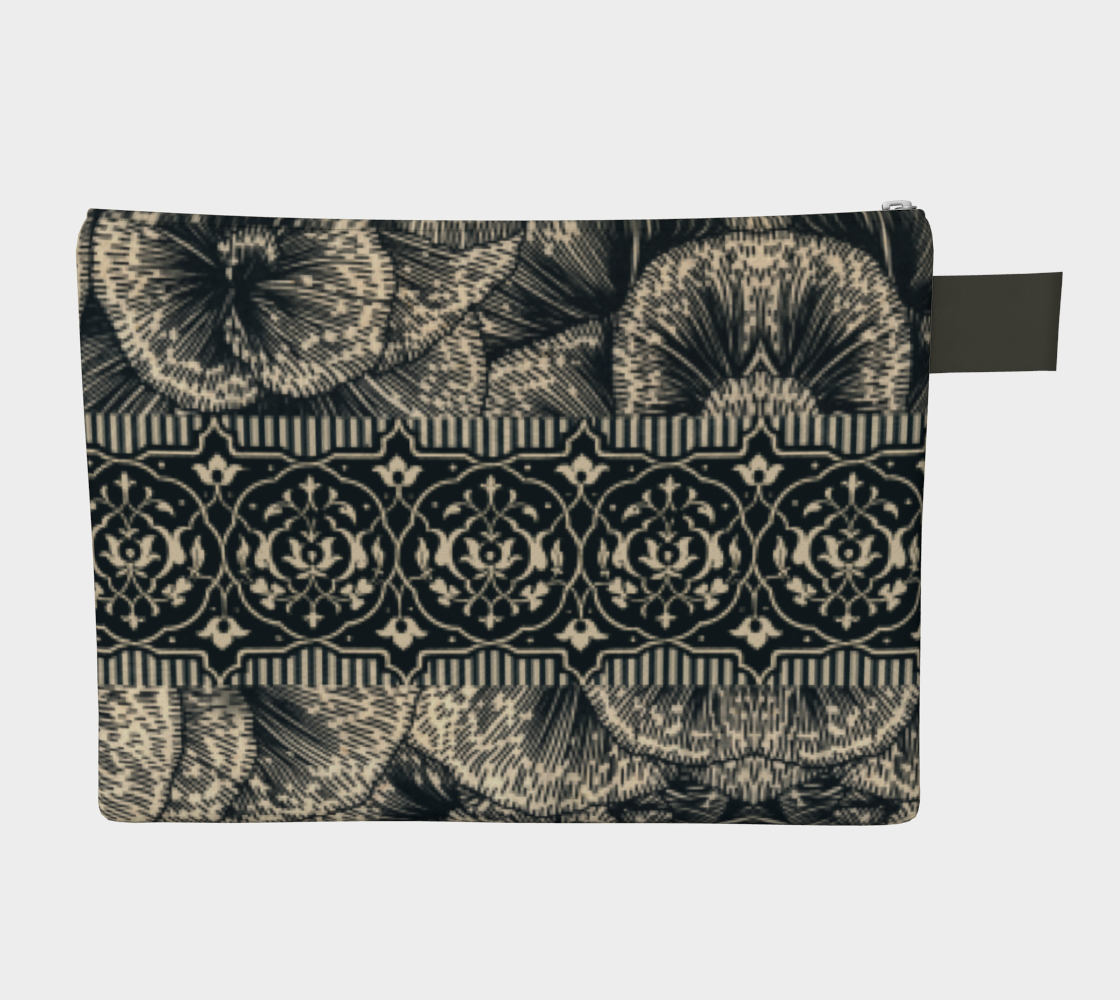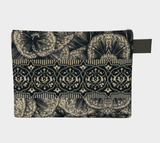 Midnight in Morocco
These zippered Carry All bags are hands-down one the most versatile products you'll come across. The exterior features gorgeous artwork in vibrant colourfast prints on durable poly canvas. Available in four different sizes ranging from 10" wide - 16" wide to suit all of your needs - really! 
Use it for organizing the items in your suitcase, use one to keep your essentials organized in those large satchel style purses - features a vegan leather wrist strap zipper pull so you can easily use one of the smaller carry alls as a clutch purse. You can also use it to organize your school supplies, art supplies, technology or your baby needs.
These bags make for unique and fabulous gifts whether you use them on their own or as a multipurpose reusable gift bag.
Ethically handmade in Canada each item is made only after your order is placed: please allow 3-4 weeks for delivery.
Features:
denim lined to provide a soft structure for your carry-all
long lasting zipper
vegan leather zipper pull (brown)
100% polyester woven canvas exterior means it looks great while being durable
printed with durable, eco-friendly inks
Product Dimensions:
Small - 10"wide  x  7.5"tall  0.5" deep
Medium - 12"wide  x  8"tall x 0.5" deep
Large - 14"wide  x  10.5"tall x 0.5" deep
Xtra Large - 16"wide  x  12"tall x 0.5" deep